Flexible Payments
Fixed price
1000's of happy customers
Up to 10 year warranty
Installing and repairing your homes radiators
An important part of your gas central heating system, the right radiators installed well, will keep your home cosy for years to come.
Radiator installation by a Which? Trusted Trader
Our Which? approved gas central heating engineers will visit your home to chat through your radiator requirements, measure up and take photos. We'll then recommend radiator options to suit your room size, budget and style.
Central heating upgrade and radiator repairs
Gas Angel's expert central heating engineers make upgrading your heating system a breeze, from new radiators and full central heating system refits, to repairs and servicing of existing radiators and pipework.
Control your heating with your smart phone
Providing your radiators are in good working order, smart thermostats and thermostatic radiator valves make it easier than ever to control your heating and hot water, and the temperature of certain rooms, from your smart phone.
Gas Angel supply and install the latest SMART thermostats like the Hive or Google Nest, making life easier, saving time and money.
Central heating power flush
If your heating system isn't performing as it should be, a power flush can clean out pipework and get things working efficiently again.
Improving your central heating
If your boiler is fairly new and in good working order but your home or hot water still isn't heating as you'd like it to, there are a few other improvements we can help with: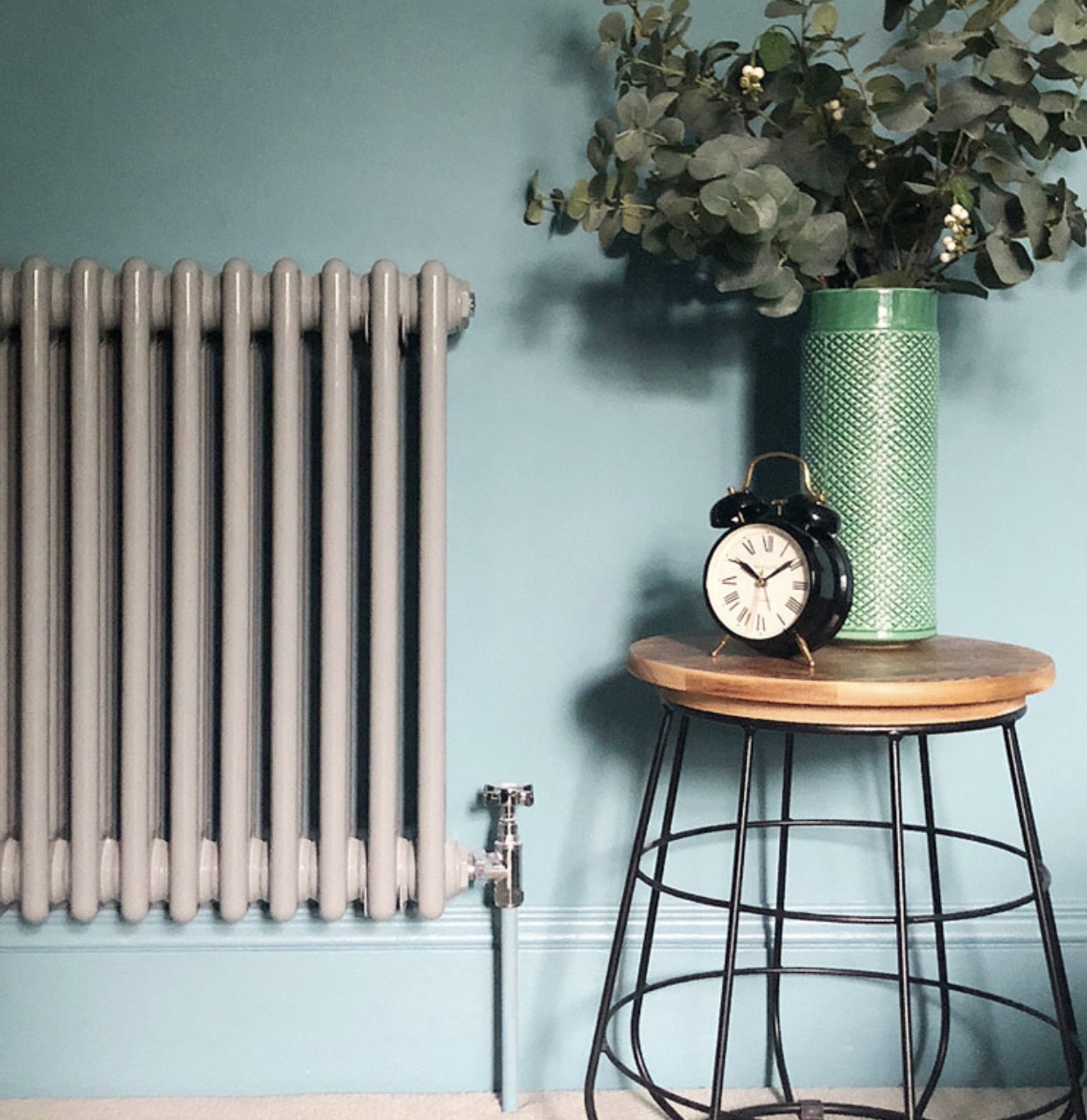 New radiators
As well as delivering maximum heat output, new radiators can transform the look of a room. With a range of colours and styles to choose from we install radiators perfect for you.
SMART thermostat
SMART thermostats make life easier by letting you control your heating and hot water on your SMART phone. You'll never waste heat again saving you energy and money.
Powerflush
A Powerflush machine flushes your pipes, radiators and boiler with chemicals to remove dirt and sludge build up, resulting in your central heating system working much better.
TRV & SMART radiator valves
Thermostatic radiator valves (TRV) let you easily control the heat from a single radiator. Do this from your phone with SMART radiator valves and don't leave the sofa.
Central heating explained
Your gas central heating system heats water using a gas boiler and then pumps hot water to your radiators and taps through a network of pipes. It's the most popular way to heat our homes in the UK, and there's a few key parts to keep an eye on to keep things running smoothly all year round.
1 ) Boiler – Needs servicing yearly and faults fixed quickly to avoid bigger problems down the line
2 ) Radiators – Replacing inefficient radiators spruce up your room and give you more heat. If your radiators aren't that old but are slow to warm up, noisy or have cold spots then a powerflush may help
3 ) Pipework – A blockage may be caused by sludge going hard over time or an airlock. A powerflush or drain down may be needed
4 ) Thermostat – To save energy and make life easier, think about having a SMART thermostat installed. We love the Hive and Google Nest
5 ) Thermostatic radiator valves (TRV's) – If you're getting new radiators or replacing your boiler, it's worth having TRV's fitted which are a easy and affordable to control the temperature of a room without affecting the rest of the house