Is boiler cover worth the money?
I'm sure we can all think of better things to spend our money on than our boiler.
And that is precisely why it's worth investing in boiler cover.
Because in the long run, boiler cover can actually save you money – money that you can spend on the things you love, rather than the things you need.
---
Does boiler cover include a free boiler service?
Yes! It's important to have your boiler serviced regularly if you don't minor problems will go unnoticed, leading to your boiler not working properly and you eventually being left without heating or hot water (usually during the winter months as luck would have it).
Without a boiler cover plan in place, you'll be left with the painful task of finding a trusted Gas Safe registered heating engineer to fix your boiler at short notice. Will they turn up when they say they're going to? Will they charge you fairly? Will they do a great job.
So think of our free boiler service as a kind of boiler intervention!
---
Does boiler cover save you money?
Yes! The costs you might face if your boiler goes kaput could be enormous. Whereas our annual boiler service plan, at £5 per month, works out at only £60 for an entire year (or just £23 per month for the FULL central heating cover, meaning that all boiler parts and your wider central heating are covered and serviced at no extra cost!)
While the lowest level of our cover ensures that your boiler is regularly serviced, therefore keeping it in tip-top condition, the higher levels of cover also ensure that should something happen to break within your boiler, you can have it repaired almost immediately.
How much does a one-off boiler repair cost?
The cost to repair a boiler varies due to several factors, i.e. the actual fault, your boiler type, boiler age, if a part is needed, and the length of labor time needed to carry out the repair and/or install the new part.
If a part is needed you could be quoted around the £100 mark for something like a pressure relief valve (a common boiler part that stops the pressure from becoming dangerous) on the other hand if your main heat exchanger needs replaced (the part of your boiler that heats up the water that heats up your radiators) then this is likely to set you back around £400-£500.
As you can see, if more than one boiler part needs to be replaced or if your boiler stops working a couple of times throughout the year the cost of boiler repairs without a boiler cover plan can be staggering.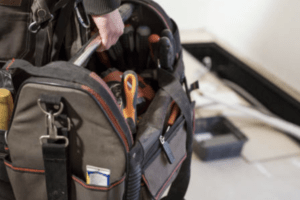 ---
What are the benefits of boiler cover?
Other than the big cost-benefit of saving against the average price of £295 for a one-off boiler repair (according to consumer group Which?), here are a handful of other reasons to consider boiler cover…
Peace of mind:
Never be without heating or hot water for long with 24 hour call outs.
Priority call outs:
No last-minute struggle to find a heating engineer during cold months.
Small affordable monthly payments:
Replace big boiler repair bills.
Help the planet:
We plant trees in your name to help remove your boiler CO2 from the atmosphere.
Boiler service reminders:
Never forget your annual service again, it's included in all our plans and we'll remind you to get booked in a few weeks before it's due.
How much does boiler cover cost?
Annual Boiler Service Cover
£5.00 per month
Boiler Breakdown Cover
£12.00 per month
Central Heating Cover
£18.00 per month
Look after your boiler, reduce the likelihood of having to replace it, and with the money you could save, you could even book your next holiday!
(Ahhh holidays, remember them?)
Independent customer reviews
Thank you to our lovely customers for leaving us glowing reviews across three of UK's most trusted platforms! Take a look...